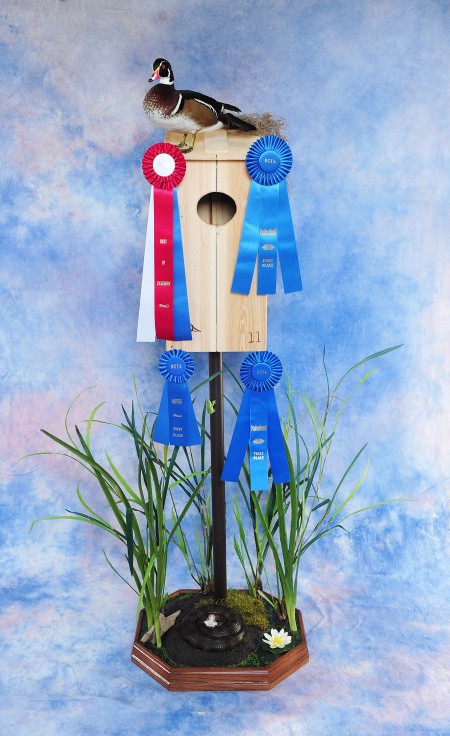 I hope that you will find this site both informative and helpful in choosing a taxidermist to preserve your trophy.
At Garrison's Taxidermy, I strive to produce life-like, artistic mounts that you will be glad to display in your home. Each time you see your trophy, I hope you relive that special day and are proud to show your friends and family your accomplishment.
I am a State and Federally-licensed taxidermist located in Southern Pines, North Carolina. Conveniently located near Aberdeen, Fayetteville, Sanford and Fort Bragg, I am also pleased to serve clients throughout the Southeast. If you are interested in preserving your trophy, but feel that I am too far away, no problem! Please give me a call and we can make arrangements to get your trophy to my shop.
I have not listed prices on my website due to the fact that each mount is different depending on the desired pose or accompanying habitat. Although price is a factor when choosing a taxidermist, I urge you to look at their work and ask questions. Ask them if they participate in taxidermy competitions and what they do to set their work ahead of the rest. Remember, you are not just preserving an animal, you are preserving a memory.
Please take a moment to explore the website. You will find photo galleries of my work, an artist biography, instructions to prepare and care for your trophy and my contact information. I will also be posting updates on the mounts that are currently underway so be sure to visit often.
Garrison's Taxidermy Philosophy: Honoring the memory of the hunt!